Published: Wednesday, July 18, 2018 06:24 PM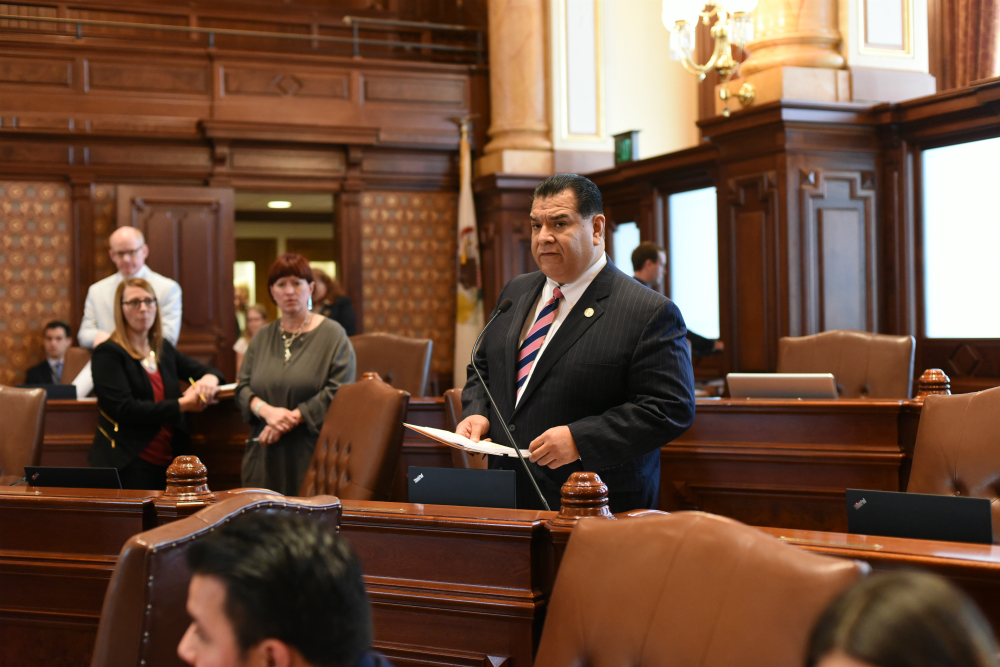 Illinois' resistance must start with Gov. Rauner
CHICAGO – State Senator Martin A. Sandoval (D-Chicago) has urged all elected officials from the local dog catcher to the U.S. Senate to condemn President Donald Trump's calamitous and farcical meeting with Russian President Vladimir Putin this week.
"I speak specifically to my Republican friends when I say our country needs you right now. No matter who you are or at what level you serve, our nation needs you to denounce this president and his actions in the strongest terms," Sandoval said. "What we witnessed not just in Helsinki but during the president's appearance before NATO was not just horrifying, but dire.
"In the coming days we need to speak in solidarity against what transpired, and I call on Gov. Bruce Rauner to lead the way in Illinois. His voice could prove an important and powerful one as a rebuke of the leader of his own party. Sadly, he chose just last week to give his formal endorsement to the Trump administration."
The Putin summit in Helsinki came just days after Trump insulted the U.K. Prime Minister and endorsed a potential challenger because of her handling of the country's exit from the European Union. He also insulted London's mayor and disparaged NATO allies while on a "diplomatic" visit.
Putin, Russia's long-serving tyrannical president and former KGB operative, received much warmer treatment from Trump, who told the world he valued Putin's advice more than that of U.S. intelligence agencies.
It was also recently proven that Illinois voter databases were hacked in 2016 in Russia's attack on U.S. election systems.
"Any claims that Trump was acting diplomatically are outrageous when you look at the tone of the rest of the trip," Sandoval said. "He tore down our allies and fawned over Putin, who we know has aimed direct, ongoing attacks at our democracy. Any efforts he makes in the coming days to retract or explain his miserable performance must be cast aside for what they are: lies."
Sandoval said it is more important than ever that Trump release his tax returns and divulge any business dealings or other connections with Putin and Russia.
"The pathetic, groveling way the president carried himself in this meeting cannot be explained without the assumption that Putin has some type of dirt on Trump or Trump has some sort of investment in Russia," Sandoval said. "I don't know what it is, but these ties must be sinister and they must be strong, because our President debased himself and our nation in front of the world, and that was during his public press conference. I can't imagine what they talked about when the doors were closed. "