Published: Sunday, June 02, 2019 11:44 PM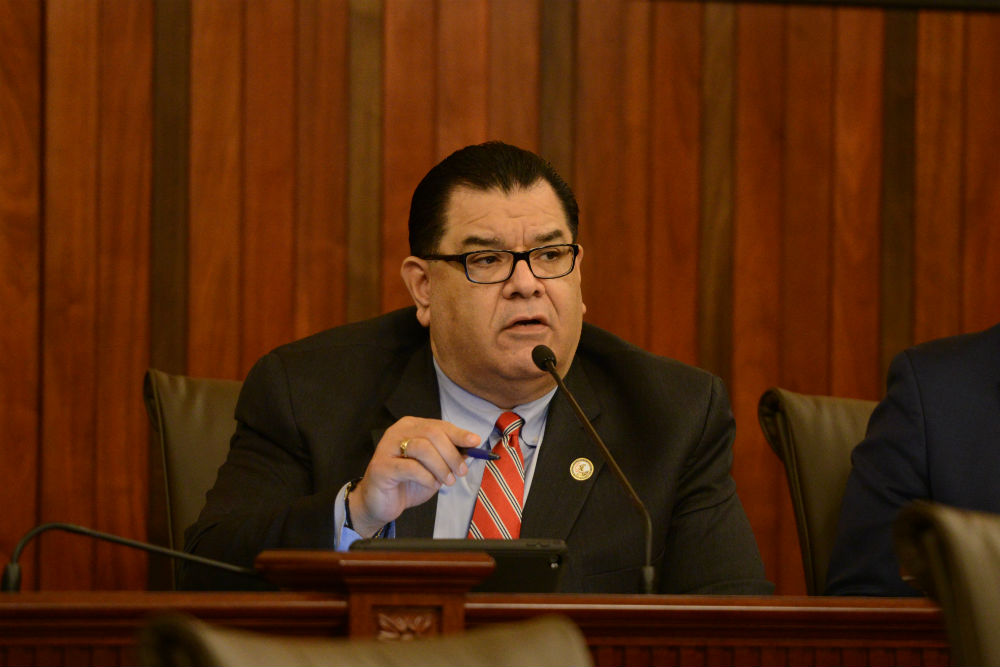 SPRINGFIELD – State Senator Martin A. Sandoval (D-Chicago) voted Friday to pass a balanced budget for the state for the upcoming fiscal year that prioritizes funding for social programs and educational opportunities.
"After years of cuts to vital services under the last administration, I'm proud to support a balanced budget that brings certainty and stability to Illinois while providing needed funding to programs and services on which Illinoisans rely," Sandoval said. "This action is necessary as we seek to repair the damage done over the last four years and move our state into the future."
Some examples of additional funding for social programs under the new budget include:
$30 million in additional funding for the Child Care Assistance Program, which helps defray the costs of child care for working families;
$20 million in new funding to assist with the opening of the new Chicago Veteran's Home;
$12 million in new funding to address violence prevention efforts statewide; and
$1.5 million in additional funding for domestic violence shelters.
"The purpose of government is to take care of those it represents and, in particular, those who are most vulnerable," Sandoval said. "Cuts to our budget impeded our ability to fill that role in the past, but this new funding represents our commitment to providing vital services to Illinoisans well into the future."
Additional funding for education at all levels is another major component of the state's budget. Total investment in education from preschool to 12th grade amounts to over $8.8 billion, an all-time high in Illinois.
Another $50 million for the MAP program and $10 million for the AIM HIGH program, which provides financial assistance to middle-income students, is also included, as well as a five percent increase in support for community colleges and state universities.
"Investment in our schools is something everyone can get behind," Sandoval said. "This will allow more students to pursue a postsecondary education and we're providing greater incentive for these students to continue their education here in Illinois."