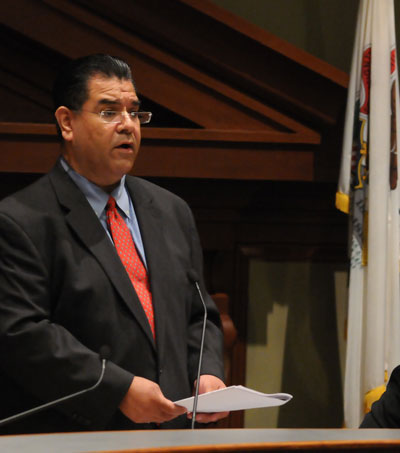 Dear Friends,
Thank you for visiting my legislative website. It is my honor to serve the citizens of the 11th Senate District in the Illinois General Assembly. On this website, you can learn a little bit about me, my record in the General Assembly, and the services I can provide you.
Right now, my top priorities are bringing more jobs to 11th Legislative District, finding a responsible solution to our current budget situation, and putting an end to business as usual in Springfield.
I will continue to work to cut costs for students attending college. The cost of higher education in Illinois has grown astronomical over the past decade, increasingly due to administrative salaries. In light of this, I have and will continue to sponsor initiatives which are aimed at providing students with an affordable quality college education.
Two measures that I will continue to fight for include freezing tuition and fee rates for students at the 2010-2011 level. To take this one step further, I will continue working to require that university tuition levels be set by the General Assembly and cannot be increased unless a law is passed to do so.
I always welcome feedback from my constituents, so if you have any questions, concerns or ideas, please do not hesitate to contact me. Check the Constituent Services section of my website to learn about upcoming events.