Published: Tuesday, April 14, 2015 01:58 PM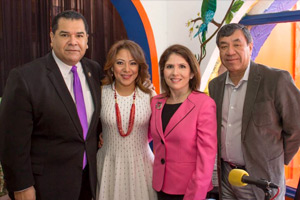 Chicago- Senator Martin Sandoval (D-Chicago), along with Latino radio personality Luisa Maria, will celebrate International Women's day by honoring several prominent Latina women.
One of Illinois' most impactful and dedicated Latina women, Lt. Governor Evelyn Sanguinetti, will share stories of her life struggles and her determination to overcome them, which eventually earned her the title of Illinois' first female Hispanic lieutenant governor.