Published: Monday, July 30, 2018 08:00 PM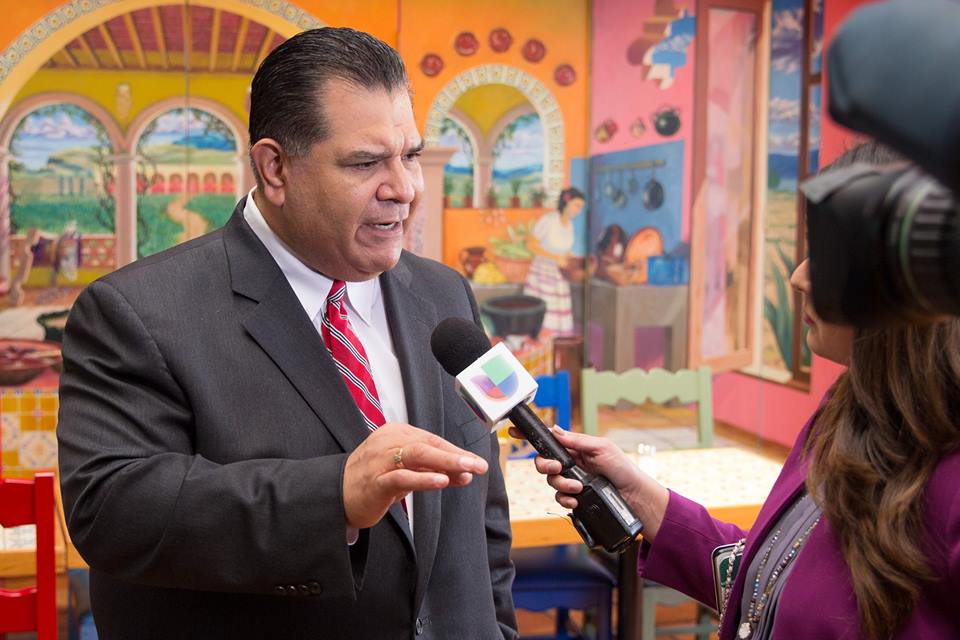 CICERO – Senator Martin A. Sandoval (D-Chicago), Co-Chairman of the Illinois Legislative Latino Caucus, this week called for legislative hearings to investigate the trail of racism surrounding the resignation of Illinois Primary Health Care Association (IPHCA) President and CEO Bruce Johnson.
Johnson resigned Monday, July 16 after he admitted to making racist remarks during a meeting with an IPHCA member organization. Just four days later, six members of the IPHCA's Executive Committee resigned.
"This isn't just one incident of a racist comment. This was a sustained campaign of intimidation by not just Bruce Johnson but several members of the executive board," Sandoval said. "I call for these hearings because we have an obligation to stand up for one another and what is right to ensure that racist conduct—no matter who engages in it—will not be tolerated."
An official complaint of discrimination against Bruce Johnson and the IPHCA Executive Committee was filed last week by Raul Garza, President and CEO of Aunt Martha's Health & Wellness. Garza is a U.S.-born citizen and 12-year veteran of the United States Air Force. Johnson allegedly made disparaging comments to Garza about his re-entry into the country after a recent visit to Mexico.
"The executive committee clearly failed in their duty to investigate these disgusting comments and it is disturbing that a handful of IPHCA members are now speaking in defense of the individuals who have rightfully resigned," Sandoval said. "Their protest reflects poorly on the Association's entire membership."
Sandoval said a committee should investigate:
• Why Mr. Johnson was allowed to behave as he did
• Why it took so long for the Executive Committee to conduct an investigation
• Why the Association has not issued an apology for either Johnson's behavior or its failure to properly investigate the matter
Sandoval said he also plans to file a resolution to conduct an audit of the IPHCA's adherence to its contracts with the State of Illinois.
"The IPHCA has multiple contracts with the State, and those contracts require the Association to comply with all civil rights laws prohibiting discrimination in any form," Sandoval said. "We have to send an example that while increasingly common, this type of discourse will no longer be tolerated."