Published: Friday, June 28, 2019 05:00 PM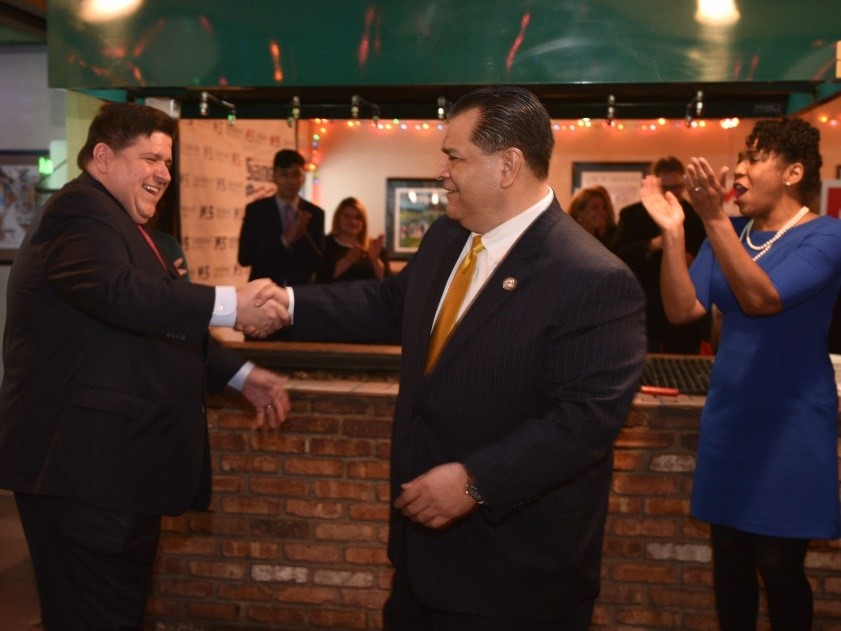 SPRINGFIELD – Billions of dollars in funding will be released for construction projects across the state under a bipartisan package of bills approved by the General Assembly and signed into law by Gov. JB Pritzker.
The $45 billion construction package is the culmination of a three month negotiation process led by State Senator Martin A. Sandoval (D-Chicago), who co-chaired a subcommittee that traveled the state this spring to learn about local infrastructure needs and potential revenue sources to pay for them.
"We spent months traveling this state and learned more than I thought possible about the infrastructure needs in various communities," Sandoval said. "The result is a comprehensive package that takes into account the testimony we heard and fairly invests in communities in every corner of the state."
The construction plan is Illinois' first in a decade. Since the last statewide construction plan in 2009, the condition of the state's roads, bridges and public buildings have degraded, causing AAA to give Illinois's infrastructure a grade of D.
"We've seen clear examples around our state about how badly we needed this investment from the closure of Lakeshore Drive in Chicago to a pothole described as a 'full-depth failure of the roadway' in Cahokia," Sandoval said. "It became clear that we couldn't kick the can down the road any further. We needed significant investment and we needed it immediately."
The plan includes a modernization of Illinois' motor fuel tax, which has not seen an update since 1990. The motor fuel tax will also be indexed to inflation to ensure that the state will have a sustainable revenue source to maintain its roads and bridges far into the future.
"Unlike the capital plans we've developed in the past, this proposal is sustainable," Sandoval said. "We're not going to put ourselves in the position again where we have to wait ten years to address dire problems that put people's lives at risk."
In addition to the improvements to Illinois' public infrastructure, the program is also projected to bring over 500,000 new jobs to the state.
"This isn't just a construction plan, this is an economic stimulus," Sandoval said. "As a result of this legislation, Illinoisans will see new jobs and contracting opportunities and millions invested in their communities. This plan is a win for our state and I'm proud to have helped bring it to fruition."