Published: Tuesday, June 19, 2018 06:08 PM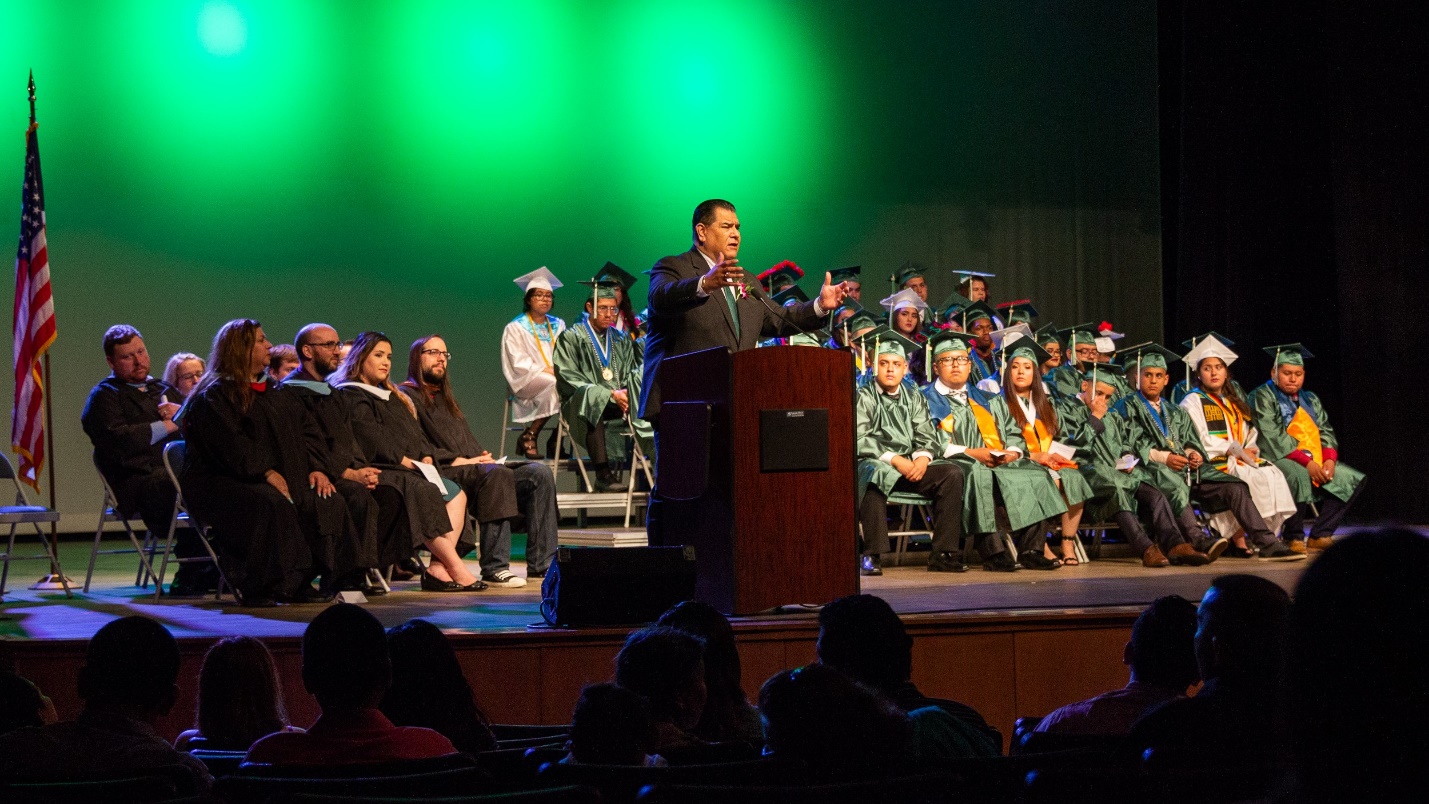 CHICAGO – Senator Martin A. Sandoval (D-Chicago) began his 2018 graduation speaking tour last week by addressing several graduating classes and a civics organization.
"I think a lot of the problem with the political discourse today is that legislators aren't accessible to the public," Sandoval said. "I consider accessibility one of the most important facets of my job and speaking arrangements like these help me keep in tune to the needs of my constituents."
Sandoval started the tour with a brief State of the State address to the Clearing Civic League at Hale Park on the Southwest Side of Chicago.
He has also addressed graduating classes from Enrico Tonti Elementary School, World Language Academy High School, Irene C. Hernandez Middle School, Latino Youth High School, Calmeca Academy of Fine Arts and Dual Language, Nathan S. Davis Elementary, Francisco I Madero Middle School, Multicultural Academy of Scholarship and Socorro Sandoval Elementary School.
Sandoval's message to the graduating classes focused on the importance of education to achieve the American Dream, which he said makes him willing to speak to students of all ages—from kindergarten to college.
"These students need to know what can happen when you work hard, get good grades and apply yourself," Sandoval said. "My story is one of success through hard work. If I can share that with future generations, it might make them more likely to commit themselves to bettering their communities because no matter where you go in life it is important to always be learning."
Sandoval, who was a civic activist before he was an elected official, said addressing students at a young age increases the likelihood that civic groups like the Clearing Civic League will be alive and well for years to come.
"There's so much work to be done and so much change to be made through civic participation," Sandoval said. "That's a message I will always believe, and I will always share."