Published: Thursday, July 19, 2018 05:01 PM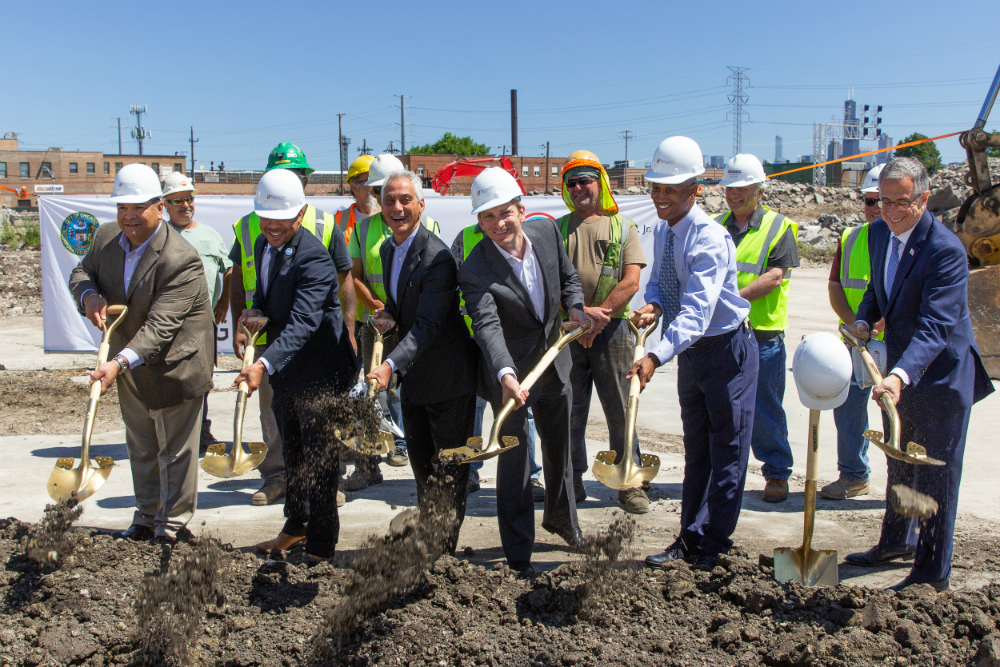 CHICAGO – Senator Martin A. Sandoval (D-Chicago) helped break ground this week on an $18 million industrial project in Little Village that will bring more than 200 new jobs to the area.
"Every job we create helps strengthen our community and gives residents on the Southwest Side an opportunity to provide for themselves and to contribute to their future," Sandoval said. "I was happy to break ground on this project and I look forward to watching it grow."
The new building will include 174,000 square feet of new industrial space on an 8.2-acre site at 2445 S. Rockwell St. The new building will include 18 loading docks, landscaped buffers and an underground storm water retention system.
More than 100 jobs are expected to be created long-term, while 100 construction jobs will be required in the building phase. The developer, Venture One, aims to lease the space to e-commerce operators and restaurant-related supply companies.
"The way we conduct commerce in America is changing, and I am happy that Little Village will benefit from the jobs created by e-commerce," Sandoval said.
The new building will also contribute to local property taxes. In 2016, the vacant site collected just $16,000 in property taxes. The City of Chicago estimates the developer will pay more than $150,000 per year once the work is complete.
"Little Village is full of hardworking people—like my parents—ready to contribute and make life better for themselves," Sandoval said. "This facility will allow many of our residents to do so. That's a win for all involved."