Published: Tuesday, August 14, 2018 09:10 PM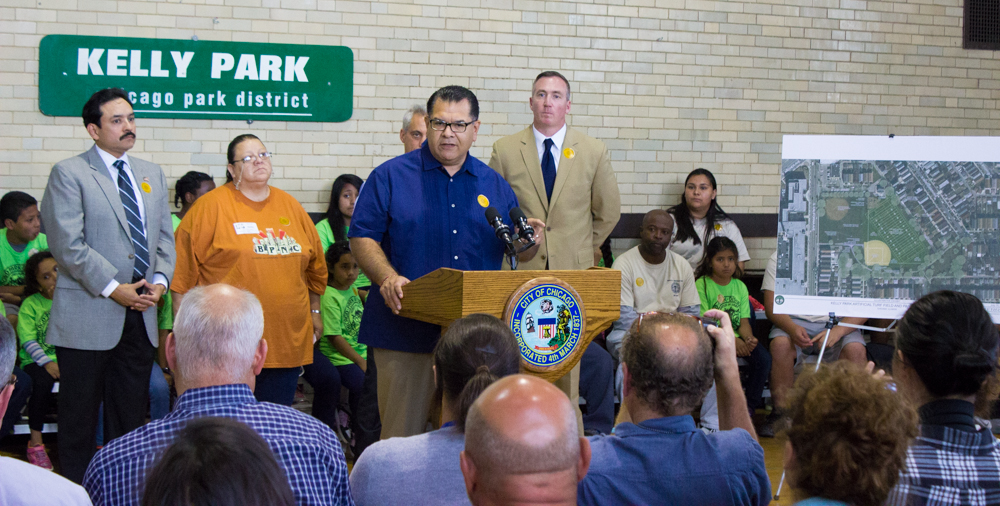 CHICAGO – Senator Martin A. Sandoval (D-Chicago) announced this week that several schools within his Senate District will receive funding from a new initiative that pairs schools with community organizations to increase access to after-school programs for children and families.
Chicago Public Schools said 20 schools will receive a combined $10 million investment to implement the Sustainable Community School Initiative. In Sandoval's district, Brighton Park Elementary School and Kelly High School will partner with the Brighton Park Neighborhood Council, while Farragut High School and McCormick Elementary will partner with Enlace Chicago.
"These are groups that are already doing great things on the Southwest Side of Chicago," Sandoval said. "This new initiative will be a great investment in these groups and in our future leaders. The people with these organizations have a deep pride in their communities and this will give them an even greater platform to demonstrate that."
The Chicago Board of Education approved this investment at its June 2018 board meeting, and programming is expected to launch in October. In the coming weeks, schools and partner agencies will outline the specific schedule of services that will be available to families, from after-school and family engagement programs to health services and more.
The Sustainable Community Schools Initiative was created with the goal of improving access to various programs for children and families, and supporting the relationships between teachers, parents, and school personnel. In order to be considered, the school must be located in a primarily low-income community with 81 percent or more of the students qualifying for free or reduced lunch and must be a neighborhood open enrollment school.
This work is being driven by a 20-member taskforce which includes CPS leaders and union officials. Earlier this year, the joint taskforce developed standardized criteria and invited eligible schools to apply with a partner agency of their choice.