Created: Monday, April 06, 2015 03:19 PM
Published: Monday, April 06, 2015 03:19 PM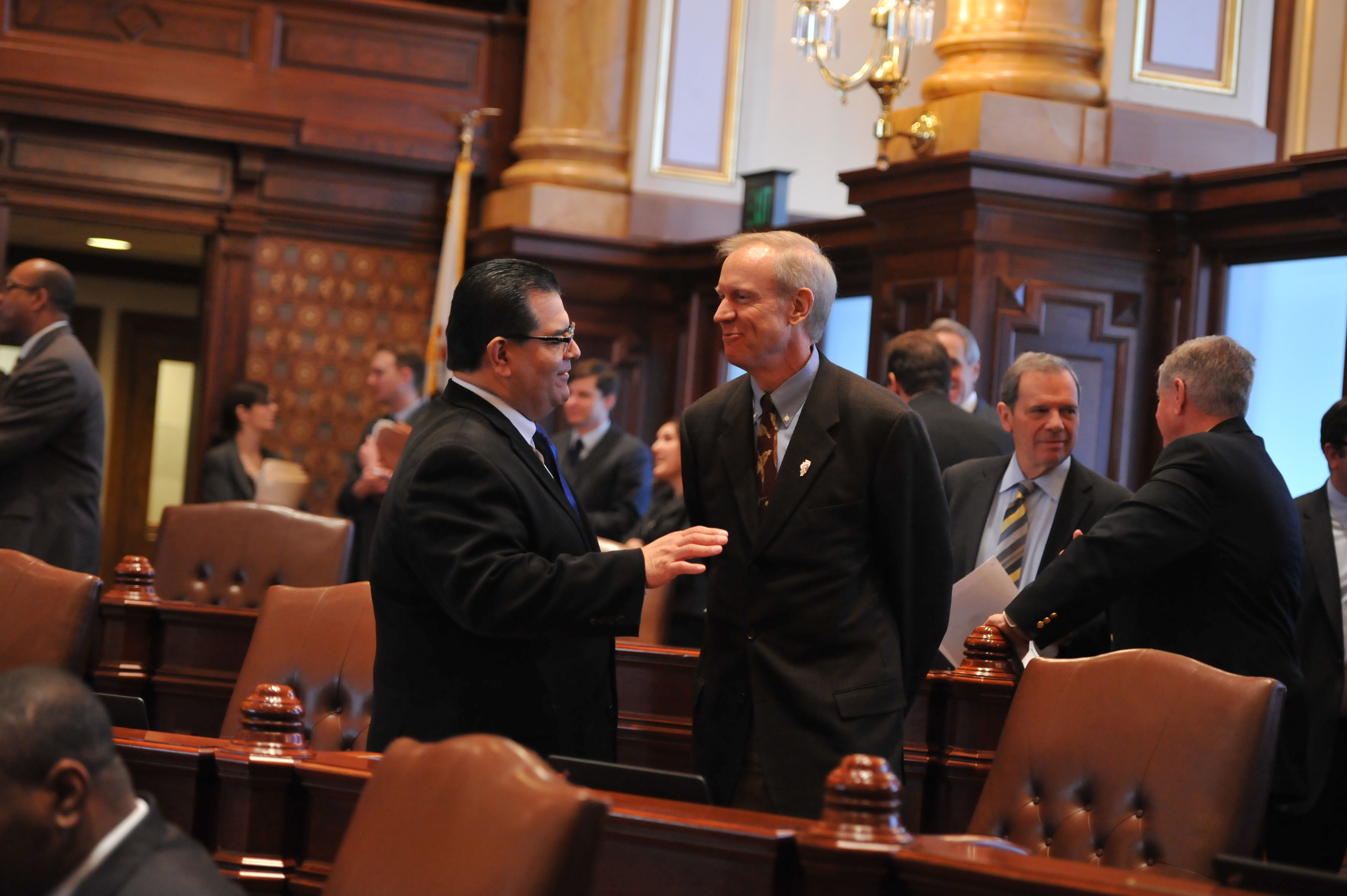 SPRINGFIELD- State Senator Martin Sandoval (D-Chicago) played a big role in getting the Senate to pass legislation that would eliminate the $1.6 billion gap in the state's budget for the current fiscal year.
"It was time to take care of last year's business so that we can focus on fiscal year 2016," Sandoval said. "The governor said he was willing to work across party lines to fix the budget and so am I. My vote reflected my words."
The passage of House Bills 317 and 318 move $1.3 billion in surplus money to help fund mental health care, courts, prison guards, developmental disabilities services and the Child Care Assistance Program. The child care subsidy program, which helps parents who are working or attending school, will have all costs covered due to a $266 million influx.
"When I voted I thought about the families and especially the children. There is no reason child care centers should be closing," Sandoval said. "Bipartisan thinking is the only way we're going to make a real positive difference for hard working families who need help the most."
The two measures were approved by the House on Tuesday and now go to the governor's desk.