Published: Friday, May 04, 2018 04:06 PM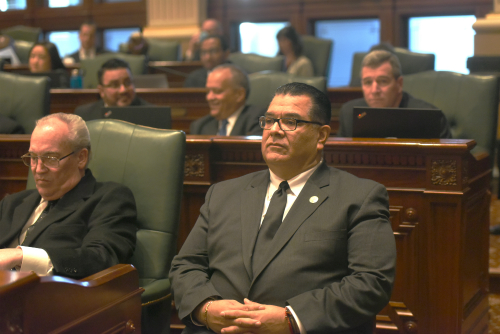 SPRINGFIELD – Illinois is one step closer to an inclusive curriculum after State Senator Martin A. Sandoval (D-Chicago) joined his colleagues in voting for a measure that celebrates the contributions of the lesbian, gay, bisexual and transgender community.
Sandoval co-sponsored and helped pass Senate Bill 3249 through the Senate with 34 votes this week, moving it to the House for further consideration.
Under the bill, students will learn about the contributions LGBT individuals made to Illinois and the United States while learning about history.
"Without laws like this already on the books in Illinois, many of our students would never have learned about the many contributions of Latinos to our nation's history," said Sandoval said. "LGBT people are a marginalized group in our history as well, and they deserve a place in our history books."
Currently, Illinois schools are required to teach students about the role and contributions of African-Americans and other ethnic groups, as well as about women's history and disability history.
According to a 2015 survey conducted by GLSEN, the Gay, Lesbian and Straight Education Network, nearly 70 percent of LGBTQ students in Illinois have been verbally harassed because of their sexual orientation.
"We have to work to cut down harassment of all people," Sandoval said. "Teaching the contributions of all people will help do so."
Under Senate Bill 3249, only public schools in Illinois would be required to teach an inclusive historical curriculum.