Published: Tuesday, May 22, 2018 10:14 PM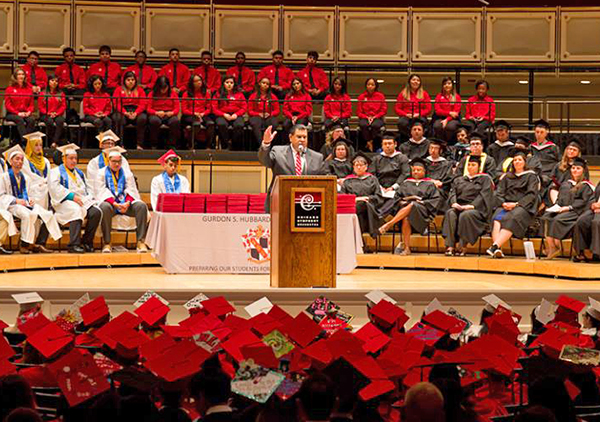 SPRINGFIELD – State Senator Martin A. Sandoval (D-Chicago) continued his lifelong mission to promote public education last week by voting for a bill to set a minimum wage level for public school educators.
The measure, Senate Bill 2892, would raise the minimum salary for public school educators for each of the next four school years until it hits $40,000 by the 2022-2023 year.

Sandoval, whose late sister Socorro was a public school educator and has a South Side public school named after her, said he was proud to support the progressive measure.

"Public school teachers are near and dear to my heart," Sandoval said. "My sister Socorro was a public school teacher. She was killed in a car crash at just 28 years of age, but she touched many lives and made a great impact. Educators that carry on her legacy deserve support from the state in the form of a protected minimum wage."

Sandoval has been an education advocate for decades, successfully leading a grassroots effort in the 1990s to turn a vacant plot of land at 55th Street and South St. Louis Avenue into what is now Socorro Sandoval Elementary School and a public use park space.

"Before I ever had a career in politics, I was fighting for public education, and this bill is an extension of those efforts," he said. "The bottom line is public school teachers deserve to know raises are in their future."
After the salary hits $40,000 in four years, salaries would increase according to the Consumer Price Index.

Sandoval said the bill will also help attract and retain enthusiastic educators.
"There are teachers in Illinois living below the poverty level," Sandoval said. "If we don't guarantee a decent salary, we're not going to get young people to go into this profession in the first place."
The proposal passed the Senate 37-16 with Sandoval as its co-sponsor and received bipartisan support. It will move to the House of Representatives for further action.