Published: Tuesday, May 22, 2012 06:24 PM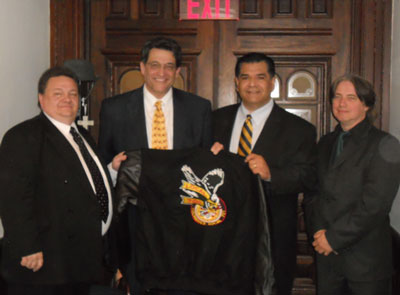 Illinois State Senator Martin Sandoval (D-Chicago) met with officials from Mechanics Local 701 during their visit to the State Capitol this week. They were in Springfield talking to legislators about ways to expand job creation and to help ensure their members and the companies they work for remain a priority.
Local 701 is the largest Mechanics Union in the United States, representing auto and truck mechanics, body shops, heavy equipment mechanics, excavating and paving, road building, forklifts, aerial and high-rise equipment, independent shop mechanics, tool dealers, fleet service mechanics, and barge line industry mechanics.