Published: Thursday, March 14, 2013 07:05 PM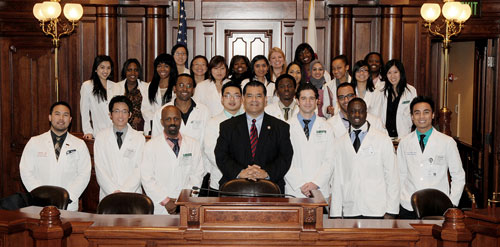 State Senator Martin Sandoval (D-Chicago) welcomed pharmacy students from across the state to Springfield on Wednesday.
"This was a great opportunity for the students to see how legislation pertaining to their field is developed," said Sandoval.
During their visit, the students were also advocating for Senate Bill 3513, which would allow patients starting at seven years of age to be vaccinated by pharmacists, instead of the current 14 years of age.