Published: Tuesday, September 10, 2013 06:00 AM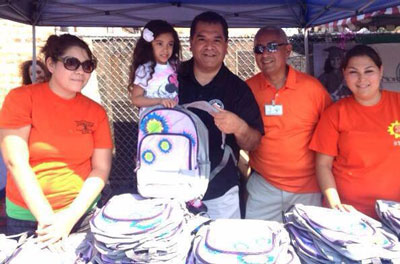 State Senator Martin Sandoval (center) participated in the Berwyn Park District 'Back to School' event, in Proska Park. An estimated 1,7000 people attended and received school supplies, gained information from local resources, enjoyed lunch off the grill, listened to live performances and enjoyed an array of children's activities.
"I applaud the Berwyn Park District for what they do for the Berwyn community," said Senator Sandoval.