Published: Tuesday, October 15, 2013 06:00 AM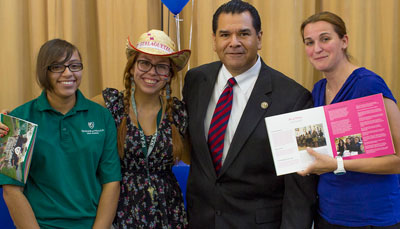 State Senator Martin Sandoval (D-Chicago) met with the Queen of Peace recruiters during his recent visit at an open house.
"Education is the key to a successful future and I am proud of the positive impact Queen of Peace has on its students," said Senator Sandoval.
Queen of Peace, a Catholic Dominicans of Sinsinawa college preparatory high school, educates and empowers diverse young women in an environment that inspires academic excellence. The Queen of Peace community promotes collaboration, moral and ethical leadership, service and a passion for peace and justice.