Published: Tuesday, March 05, 2019 02:59 PM
­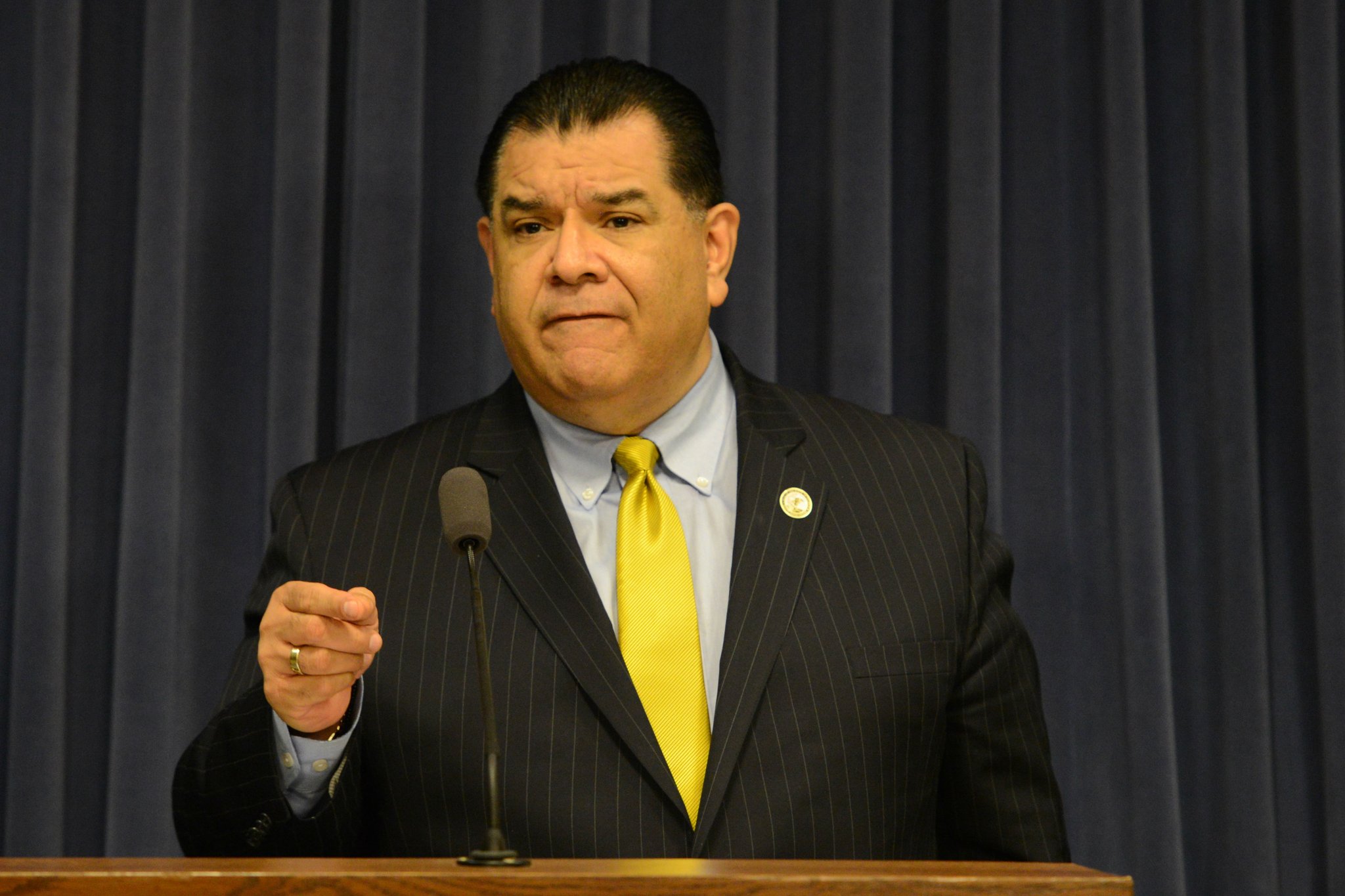 EDWARDSVILLE – The Subcommittees on Capital for the Senate Transportations and Appropriations II Committees held their second joint hearing in Edwardsville Monday, kicking off a statewide tour to hear from parties throughout the state about capital infrastructure needs.
Local mayors, union officials, university representatives and transportation experts testified before the subcommittees about existing capital and needs that should be addressed in a potential bill to release funding for infrastructure improvements around the state.
"We're trying to hear from a wide range of interested groups about capital needs they see in our state and I think we learned a lot today about issues that need to be addressed here in the Metro East area," said State Senator Martin A. Sandoval (D-Chicago), Chair of the Transportation Committee. "Today's hearing was certainly a good start to this process, but there is a lot more work to do before we're ready to unveil a comprehensive spending plan to address Illinois' backlog of infrastructure projects."
Illinois has not passed a capital bill in a decade. In 2018, the American Society of Civil Engineers gave Illinois a C- grade, saying the state's transportation infrastructure shows signs of deterioration and faces increasing vulnerability.
The subcommittees will hold at least four more hearings on the following dates:
Monday, March 18 in Decatur – Decatur Public Library, 130 N. Franklin St., Decatur
Monday, April 8 in Peoria – Bradley University, Peplow Pavilion inside the Hayden-Clark Alumni Center, 1501 W. Bradley Ave., Peoria
Tuesday, April 16 in Chicago – Bilandic Building, 160 N. LaSalle St., Chicago
Monday, April 22 in Elgin – Gail Borden Public Library, 270 N. Grove Ave., Elgin
"Millions of Illinoisans rely on our public infrastructure system on a daily basis," Sandoval said. "It's long past time we make improvements to ensure it remains safe and efficient for the people of Illinois."