Published: Tuesday, March 19, 2019 02:29 PM
­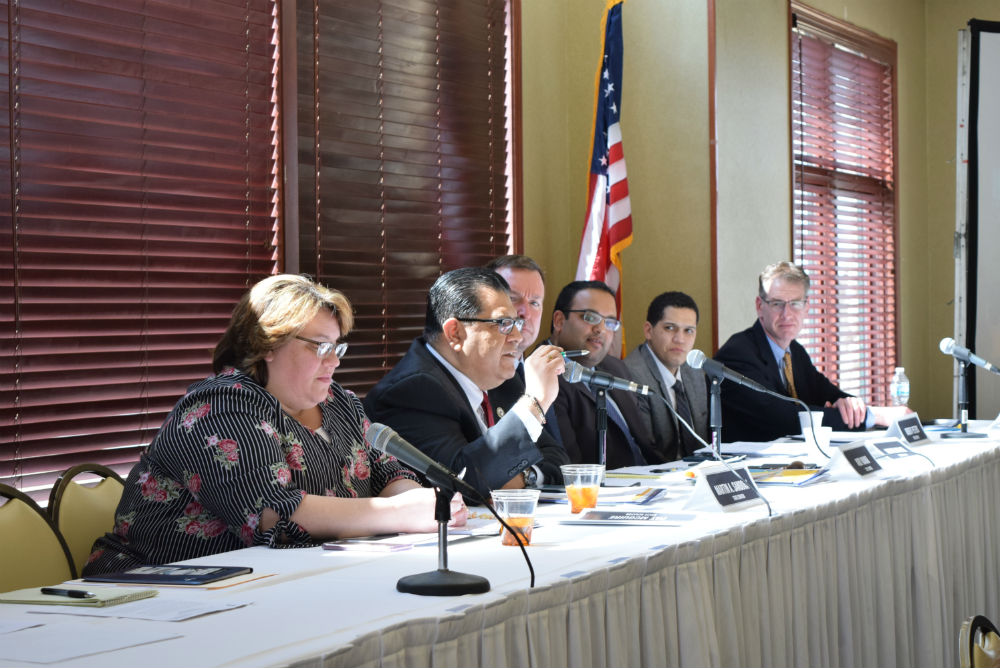 DECATUR – The Subcommittees on Capital for the Senate Transportations and Appropriations II Committees held their third joint hearing in Decatur Monday, hearing from local groups about capital infrastructure needs.
Representatives from local government, health care professionals, transportation experts and other interested parties testified before the subcommittees about existing capital and needs that should be addressed in a potential bill to release funding for infrastructure improvements around the state.
"Today we were able to build on the conversations we've had so far and become better informed about infrastructure projects that are needed here in the Decatur area," said State Senator Martin A. Sandoval (D-Chicago), Chair of the Transportation Committee. "This puts us one step closer to introducing a comprehensive bill to fund infrastructure improvements throughout our state."
Illinois has not passed a capital bill in a decade. In 2018, the American Society of Civil Engineers gave Illinois a C- grade, saying the state's transportation infrastructure shows signs of deterioration and faces increasing vulnerability.
The subcommittees will hold at least three more hearings on the following dates:
Monday, April 8 in Peoria – Bradley University, Peplow Pavilion inside the Hayden-Clark Alumni Center, 1501 W. Bradley Ave., Peoria
Tuesday, April 16 in Chicago – Bilandic Building, 160 N. LaSalle St., Chicago
Monday, April 22 in Elgin – Gail Borden Public Library, 270 N. Grove Ave., Elgin
"We still have a lot of people to hear from before we're ready to make decisions about what might be in a capital bill," Sandoval said. "I'm looking forward to traveling to other parts of the state with my colleagues to see what projects we need to fund to rebuild Illinois."