Published: Friday, September 27, 2013 03:58 PM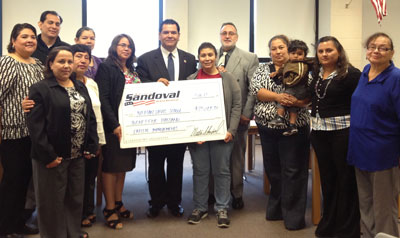 Principal Dr. Santos Gomez and the LSC of Nathan Davis Elementary School hosted State Senator Martin Sandoval (D-Chicago), at their monthly meeting. The senator talked about the need for parents to get involved in their children's life and education.
"Parents win when they get involved early in their children's education," said Senator Sandoval. "Education starts at home."
Senator Sandoval presented the school with a $25,000 check for capital improvements and committed to making a positive difference in the lives of his constituents.